Blog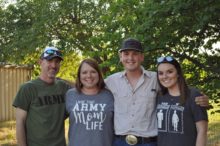 Posted by: eglenn | Posted on: November 2nd, 2018 | 0 Comments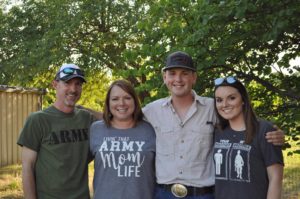 Dear Friends,
Although many have already heard, we regret to inform you that Thursday evening, November 1st, 2018, Chris Houchin passed away after his battle with esophageal cancer.
We would like to thank you all for your kind thoughts, prayers, and donations to help Chris in his fight. It's been a struggle this past year to watch the hardship on him and his family. But seeing the overwhelming support and care from our industries and community has given them much needed comfort.
Those that were lucky enough to know him were better because of it. He always had something positive to say and made your day brighter just by being around him. Hug your family, share a smile with a stranger, tell a coworker how much you appreciate them. Do it for Chris, because now that he's gone we all need to pick up the slack.
Our brother, friend, and colleague will be missed. Please keep Melissa, the kids, his entire family, and all his friends in your prayers in the coming days.
With heartfelt gratitude,
Southwestern Wire Team
Posted by: Keith Ford | Posted on: January 8th, 2016 | 0 Comments
As our country learns more about the damage we are doing to our environment, recycling of all kinds is in high demand.  Recyclers like you continue to be a growing segment of our economy and demand is increasing for reliable wire sources for your applications.  The possibility of finding a reliable manufacturer has come to an end.
Southwestern Wire Inc. is your baling wire solution!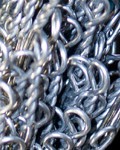 Baling wire has also become an important product for many of you as you search for a manufacturer/supplier with a reputation for doing it right.  As a domestically melted and manufactured mill in Oklahoma we provide a wide range of recycling and strapping wires to our extensive distributor network across the United States.  We welcome you to our website and we welcome your inquiries on our products and we hope that you find Southwestern Wire Inc's product line when you have your next need.
Let's take a look at the product lines offered in this category:
Single Loop Bale Ties
Southwestern Wire produces single loop bale ties both in black annealed and galvanized for all vertical ram recycle baling applications.  Made from high quality raw materials that we follow from melt to fabrication these single loop bale ties can be relied on for getting the job done.  Our full line of stock sizes allows our distributor network the most complete line of single loop bale ties in the industry.  From 11 gauge to 15 gauge up to 22' long, Southwestern Wire should be your manufacturer of choice when it comes to single loop bale tie needs.  No quote is too small or too big for our distributor network, contact us immediately for a source near you.
Auto Boxed Wire
Auto Box Wire in Black Annealed 10, 11 and 12 gauges can also be found by contacting Southwestern Wire.  We take high quality raw materials, spool it up in 50 and 100 lb boxes for use in the auto tie machines.  With most pallets carrying 36 boxes your needs can be meet by using Southwestern for all your Auto Tie needs.
High Tensile Strapping Wire
High tensile strapping wire in 11 and 12 gauges for your horizontal balers is also manufactured by Southwestern Wire.  Large stumps/stands/carriers of high tensile strapping wire can be used to bale: papers, corrugated, plastics and aluminum.  1200-2000 lb carriers of wire will reduce your change over times and bring reduced costs to your operation.  From one carrier to a truckload order contact us for your needs and we can assist your facility in some way shape or form.
For a distributor near you, please email 

kford@southwesternwire.com

for inquiries on single loop bale ties and all baling wire.